ZAREZERWUJ HOTEL
OSOBIŚCIE
BEZ POŚREDNIKÓW!
Holidays in Rimini Hotel in the sea side front
Oferta obowiązuje od 21/05/2017 do 24/09/2017
Spend your holidays in Rimini a sea of ​​emotions you expect to 'Hotel Central! DIRECTLY ON THE BEACH 3 stars hotel offers you all inclusive offers created especially for the family!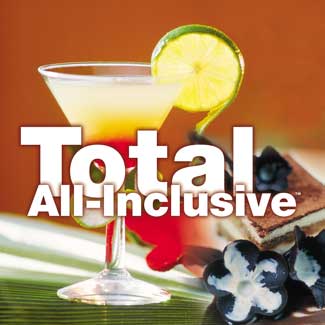 ALL INCLUSIVE May-June:
From May 23, 2015 to May 30, 2015
comprises:

Stay in a standard double room with all facilities
7 days full board
Water and wine at lunch and dinner
Beach service 1 umbrella + 2 beds
Parking inside the hotel

Wi-Fi is available throughout the hotel


€ 330.00 per person

CHILDREN discounts off list price
Extra bed discount
Sea side room supplement € 20.00 per person

Our SERVICES

Rooms with private bathroom, balcony, safe, telephone, TV
The hotel has one panoramic breakfast room on the Adriatic Coast on the 6th floor, while dining room lunch and dinner on the first floor overlooking the sea.
The cuisine in every detail has 2 menu choice and meat and fish every day. Delicacies by the Chef and Sunday aperitif in the garden.
Romagna weekly dinner with local music.
Ample space for playground and parking areas and garages Free.
For more information please visit our official website: http://www.hotelcentralemiramare.it you will find all the news and promotions.

For direct contact please call 0541 370432 fixed
or fax 0541 375507
or cell. 348 0358498
or email to info@hotelcentralemiramare.it

Leave us a message we will contact you!!

(Prices do not include tax)
Jesteś zainteresowany tą ofertą?
Skontaktuj siÄ™ z nami!
Hotel Centrale Miramare
Miramare
Powrot do kanalu
Nasze oferty
Lato, morze i plaża
Wakacje z rodziną
Wakacje sportowe
Młodzi noc & dzień
Last minute Wybrzeże Adriatyckie
Zakupy i Outlet tour
Wakacje dla osób powyżej 65 lat
Inne kanały...
Lista mailingowa
Zapisz się na naszą listę mailingową, aby znać zawsze najnowsze oferty wakacji na Wybrzeżu Adriatyckim.
Możesz otrzymywać wszystkie aktualne oferty na dany okres roku!
Kanał Rss
Skorzystaj z naszych kanałów rss, aby być zawsze na bieżąco otrzymując nasze oferty bezpośrednio na Twój czytnik kanałów rss.